Simple 3-Step Financial Planning Process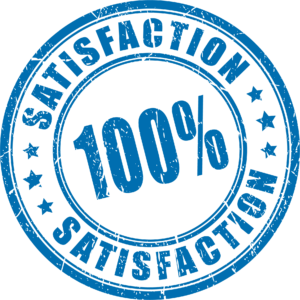 Throughout the entire process, there is no upfront cost to you. Additionally, there is no cost what-so-ever unless you are completely satisfied.
If you are satisfied, then you will simply need to sign the necessary paperwork to transfer your investments so that we can begin managing them for the benefit of your goals. If for some reason you are not satisfied with this initial planning process, then you are free to walk away having spent nothing but your time.
We offer this Satisfaction Guarantee because we are confident that you will see the value we provide and how it benefits you!
The Importance of Financial Planning
It's easy to delay financial planning until you realize you have important goals you want to achieve—like financing your children's education, protecting your family, planning for retirement, or leaving a legacy.
Simply put, a financial plan helps you manage your finances so you feel secure you will achieve your goals for life, work, and family.
Whether you're married or single, working or retired, life is all about juggling. Your financial plan helps identify your priorities and shows you how to achieve your goals.
Building a financial plan can seem daunting at first. However, it doesn't have to be complicated.
With our simple, 3-step financial planning process, your short- and long-term goals will be in sight.